Women empowering women -- a must in organizations Capital One Philippines shares how their women associates inspire each other Date: March 7, 2018 | The Philippine Star
It's a good sign that many companies are focused on creating a diverse and inclusive workplace for their employees. For Capital One Philippines Support Services Corporation, it means ensuring all groups are represented and all voices are heard -- especially that of women.

Around 60 percent of the organization's workforce is composed of women and supported by a network called EmpowHER which is the Women's Business Resource Group (WBRG). The group serves as a supportive network for women and spearheads activities for members to exchange ideas and learn from each other.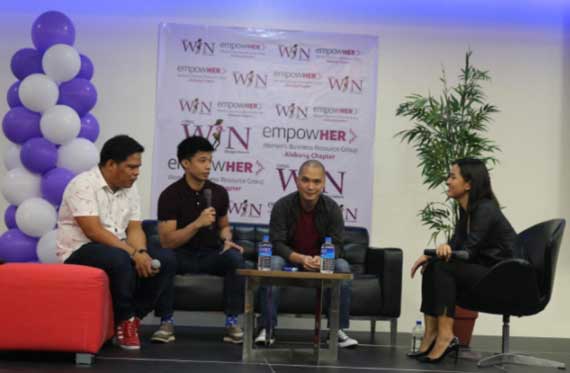 In a recently concluded talk on women empowerment spearheaded by the group, celebrity guest speaker Bianca Gonzalez shared her story on how other women helped in shaping the woman she is today. Gonzalez's supportive network include broadcast journalist Karen Davila, Senator Pia Cayetano, and celebrity friends Toni Gonzaga-Soriano and Mariel Padilla who inspired and guided her throughout her career and as she transitioned to motherhood.

"These are [the stories of] the different women who helped me get through the difficult phases in my life and molded me to be the woman I am now. Hopefully, you can be this kind of woman to other women around you who need help in overcoming challenges in their life," shared Gonzalez.

Gonzalez also stressed that men are part of the conversation on women empowerment which was further drawn out during a panel discussion with Capital One male associates Senior Department Manager for Operations, Gonzo Nuyda, Senior Tech Coordinator Chong Tecson, and Senior Unit Manager JC Rodriguez. "Men are such a big part of making a woman feel empowered, feel supported and feel that their dreams are also valid like the others. This just shows that not only women can empower other women but also men who are willing to support them every step of the way," said Gonzalez.

Gonzalez's story is just one of the many stories of empowering women. In Capital One, such inspiring stories also exist.
Leading to empower
Capital One Philippines' commitment to its women associates is supported by its leadership team.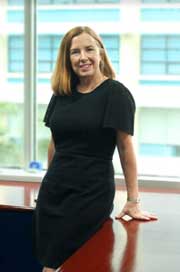 Capital One Philippines Assistant General Manager Julie Trevey is one of the female leaders in the company championing diversity and inclusion.
"My entire leadership team is female and each of them has different skills they bring to the table and also different experiences. With these diverse women in my team, I make sure that I support their different viewpoints to help challenge my thinking and make better decisions for team collaboration," shared Julie Trevey, Capital One Philippines Assistant General Manager.
Capital One Philippines Department Operations Manager Farrah Moll leads the company's OutFront Business Resource Group which also supports diversity in the workplace.
Capital One Philippines Department Operations Manager Farrah Moll, a proud member of the LGBTQ+ community, had a medical operation that took away her opportunity to physically have a child. "Despite not being able to give birth anymore, I know I have family and friends who love me for who I am and what I'm capable of. As a woman it strengthened my drive to excel in other ways and I realized that I could still be a mother – to my team members here in Capital One", said Moll.
Overcoming challenges as a woman
Capital One women associates also shared their stories of struggles and successes. AJ Destreza and Denim Lacandula shared how they cope with the stereotypes that come with being single mothers.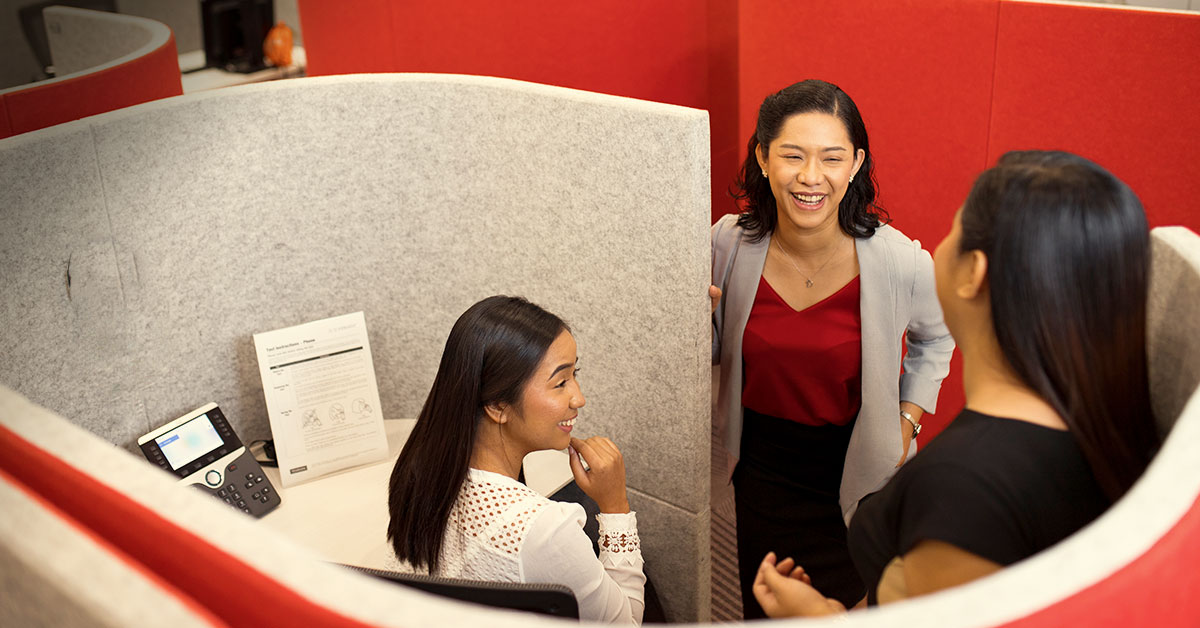 Capital One Philippines Senior Unit Manager Denim Lacandula managed to be successful at work despite the challenges of being a single mom.
Being a single mom is not easy. There will always be people who will belittle you. But instead of feeling down, I composed myself and took it as an inspiration to push myself to be better," shared Lacandula.
Destreza, a single mom, has gone through many tough times in her career. "There was a time when I almost lost my job because I had some difficulties in expressing myself in English. But I did not give up thanks to my colleagues who supported me by spending time and effort in coaching and training me. This gave me the hope and determination I needed to strive harder," she shared.

From being a resident in Tuloy Foundation to a frontline associate in Capital One, Antonette Supat proved that a person's background should never hinder someone from succeeding. "I stayed in Tuloy Foundation for three years which pushed me to be independent at an early age. At first, I had a hard time since I was away from my family but the situation motivated me to focus on myself and build my confidence. With will, determination and faith in what I can do, I managed to achieve my goal -- to finish the program and be employed in Capital One," said Supat. Supat is a graduate of the company's Contact Center Readiness Program, a nine-month contact center training in partnership with Tuloy Foundation.

These stories show that when an organization empowers its people, its people are inspired to empower others too.

Trevey shares the importance of building relationships with the right people both in and outside of the workplace. "My only advice for all women is to find allies who are good listeners and who will (be there to) support you all the way. Stay confident, be empowered -- that's what I always say to the women I work with here in Capital One Philippines."

By providing equal opportunities for growth and leadership not just for women, but for everyone with potential across the enterprise, Capital One is able to hone a confident and nurturing workforce.