Capital One Philippines Support Services Corp. (COPSSC) partners with a third party service provider which uses analytical and preference cookies on this website. The information is used by our third party service provider to analyze non-identifiable web traffic data for us. You may refer to the COPSSC Online Privacy Standard for more information. If you proceed, you accept and agree to the use of these cookies. If not, you may discontinue by closing the browser.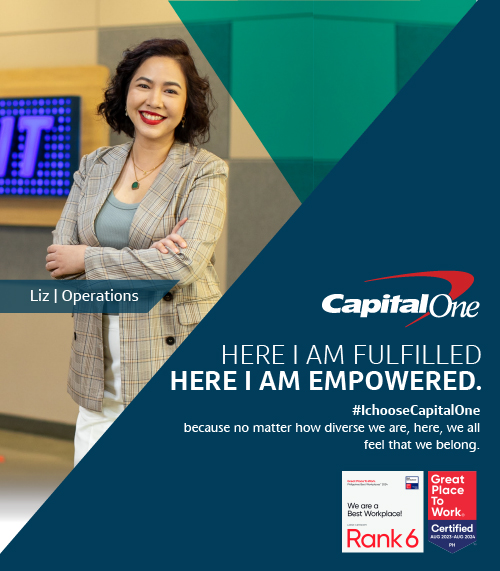 APPLY NOW
Send Us Your Details
By providing your personal information, you are giving your consent to Capital One Philippines Support Services Corp. to process your personal data and to share your information to third parties for processing your employment application. You are also confirming that you have read and understood the data privacy notice that you will find through this link.